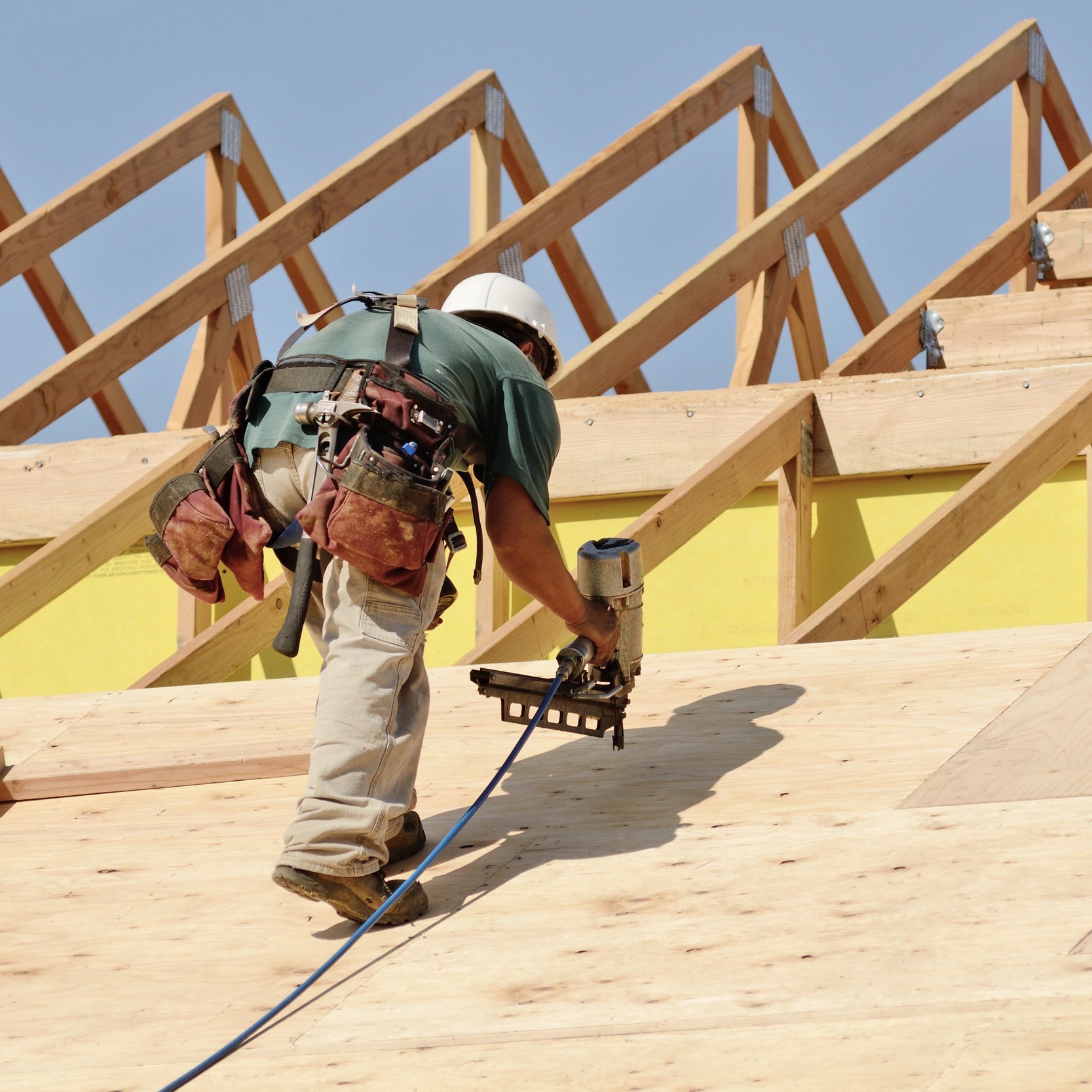 Make Business Easy with a High-Quality Roof that Works
Are you looking for a professional commercial roofing solution that delivers high performance at a great price? Every day, the team at Element Roofing works hard to support businesses and commercial property owners when they need a commercial roofer in Carmel, IN. We're a local business ourselves, so we know how important it is to get fast, reliable service at a fair price. Our team has years of experience working on every type of commercial roof. We perform commercial roof repair and commercial roof installation on everything from retail locations to apartment complexes and healthcare facilities. If you need a patch fixed or a roof upgraded, we have the resources and expertise to get the job done right. Call us today at (317) 548-8445 to schedule commercial roof repair or to ask questions about any of our other commercial services!
Expert Commercial Roof Repairs & Maintenance
Business never stops. Even if your doors are closed to customers, business owners and commercial property owners are always thinking about what's next, what can be done better, and what needs fixing when. Managing a business effectively is incredibly challenging.
Facility maintenance is one of the main things business owners do to avoid major repairs or emergencies that can disrupt the customer experience or inconvenience customers. It doesn't matter if you're worried about tenants in a rented apartment or protecting your inventory in a warehouse, a good roof is a key to keeping your company in good shape.
Element Roofing is a leading local commercial roofer providing extensive solutions. We've seen it all and done it all. We can get to you quickly once you call and inspect your roof for cracks, leaks, holes, and anything else that is a threat to your business and your property. Our team comes equipped to handle all your commercial roof repair projects. We'll get your roof back in great shape in no time, and give you peace of mind knowing you're good to go!
Among the types of commercial roofs we work on:
Apartment Complexes & Multi-Family
Agricultural Buildings Roofing
Hospitals & Healthcare Roofing
Church Roofing Replacement
Shopping Centers & Office Building Roofing Contractor
Custom Commercial Roof Installation
Do you need a new roof on your commercial property? Whether you're building a new location or need to replace a roof that's constantly causing trouble, we can help.
What you need is a custom roofing plan designed to your business needs and property specifications. At Element Roofing, we don't put you in a box, we build the box for you. We'll send an experienced commercial roofer to you to talk about what you need and take a look at your property. Once they have a firm grasp of what you're looking for, they'll design a custom roofing plan that fits your schedule and your budget.
We are deeply committed to getting our clients in Carmel, IN the best roofing performance, and a roof that looks amazing for years. You'll have great curb appeal for your business, and you won't have to worry about recurring maintenance problems. With a Element Roofing roof, you'll be set, and you'll have time to focus on getting business done.
We can accommodate your schedule to avoid any disruptions to your normal operations. Our team will go the extra mile to make sure you've got the roof you need and will help you plan for required maintenance in the future to help you budget.
Call Us Today
In the end, we want to be your long-term roofing service provider because we're a commercial roofer in Carmel, IN that knows what it takes. Your business can count on us for the best value and results on any commercial roof repair or installation. We make long-term planning and short-term decision-making easier for companies and commercial property owners in the area. Let us help you make doing business easier. Talk to us today at (317) 548-8445 to schedule an appointment for commercial roof repair or installation with an expert technician. Our team is standing by to answer any of your questions and get things started right away!