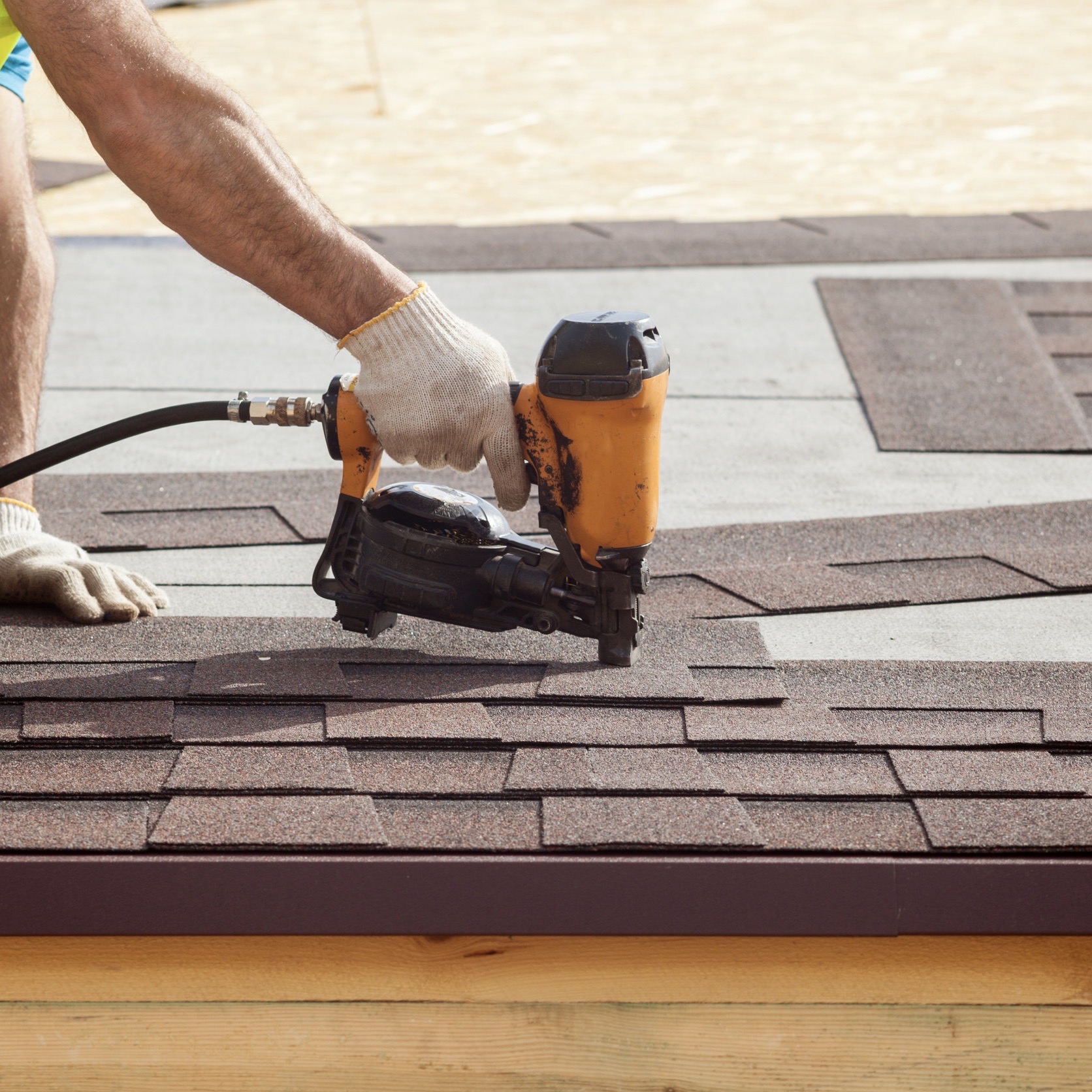 Custom Roofing Solutions for Your Property
Asphalt shingles are the most popular roofing material in the country because they're durable, easy to repair, and relatively affordable. They're a great option for most homeowners and many commercial properties. These days, asphalt shingles come in a variety of shapes, sizes, and colors to give homeowners more choice when it comes to roof appearance and performance. At Element Roofing, we offer the best prices and quality on all asphalt shingle roof repair and replacement services in Carmel, IN. With a team of expert roofing technicians, we're ready to help you get your roof in great shape and keep it looking amazing with asphalt shingle replacement. We love helping our clients improve roof performance and increase roof lifespan with the latest in roofing technology. Discover how we can help you by calling (317) 548-8445 today! Schedule an appointment with a roofing technician or ask questions about any of our services.
Asphalt Shingle Replacement & Roof Repair Benefits
There are several reasons why people and home builders across the country choose asphalt shingles. They generally hold up well to rain and other adverse weather, and they're easy to replace when a few go missing during high winds. They do a good job reflecting the sun's heat and, when installed correctly, look great.
The team at Element Roofing has a large supply of asphalt shingles for any roof repair or installation project in Carmel, IN. We've spent years helping homeowners in the area improve roof performance and extend the lifespan of their roofs. With a custom roofing solution, you'll love the way your roof looks and will have peace of mind knowing it's ready to handle whatever comes its way.
Contact Us Today
Get the best for your home or commercial property with high-quality custom roofing services like asphalt shingle replacement in Carmel, IN from Element Roofing. A better roof is just a phone call away, and we'll go the extra mile to make sure you love the results. Contact us now at (317) 548-8445 to schedule an appointment or to hear more about our asphalt shingle roof repair and replacement options.
How do I know when I need asphalt shingle replacement?
Homeowners should get in the habit of visually inspecting their roofs from time to time or having a professional inspect their roofs. If you see any missing shingles or loose shingles that look like they're about to fall off, then it's a good idea to call for shingle replacement.