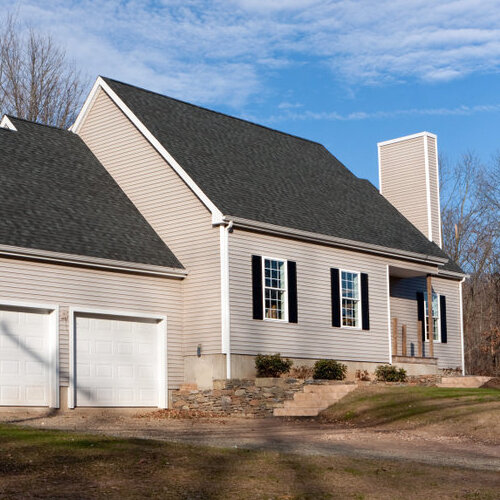 What is Vinyl Siding?
Vinyl stands out as the most popular choice in siding today, and for good reason. This siding material offers numerous advantages, being an affordable as well as a durable choice that offers a traditional appearance of wood. If you are seeking vinyl siding in Carmel, IN, there are a few things to keep in mind. Call Element Roofing at (317) 548-8445 to learn more or set up a consultation for your home. 
What are the Advantages of Vinyl Siding?
As mentioned, vinyl siding stands out largely due to its affordability. While inexpensive compared to many other materials, it is still able to stand up to plenty of wear and tear. Vinyl siding installation is also a fairly quick process. All of these factors make it a great choice for simply rejuvenating your home's appearance.
Another of the great benefits of vinyl siding is that it does not need to be painted. Other types of siding typically feature a color layer, which can chip and peel away over time, leading to more overall maintenance. With vinyl siding, the color is baked in. Regular cleaning of your vinyl siding can ensure it continues to look great long after initial installation.
How is Vinyl Siding Installed?
Another advantage of vinyl siding is the installation process, which is simple compared to siding installation with other materials. In some cases, homeowners may opt to install vinyl siding on their own. However, it is still typically best to rely on the skills of a professional such as a residential roofer to guarantee the longevity of your new siding.
Among the many things to keep in mind with this siding material is the importance of proper installation. While the installation of vinyl siding may be fairly simple, any mistakes can lead to much bigger problems in the long run such as buckling or sagging. Contractors like the team at Element Roofing can be there for you when you are ready to have your new vinyl siding installed, whether alone or along with services such as shingle replacement or repair for an exterior rejuvenation.
Schedule Vinyl Siding Installation
If you are ready to install vinyl siding in Carmel, IN, Element Roofing can be there to help through the entire process. Reach out to us and we can be there to help you learn more about this material, choose the best option for your home, and provide professional installation. Call us today at (317) 548-8445 to get started.