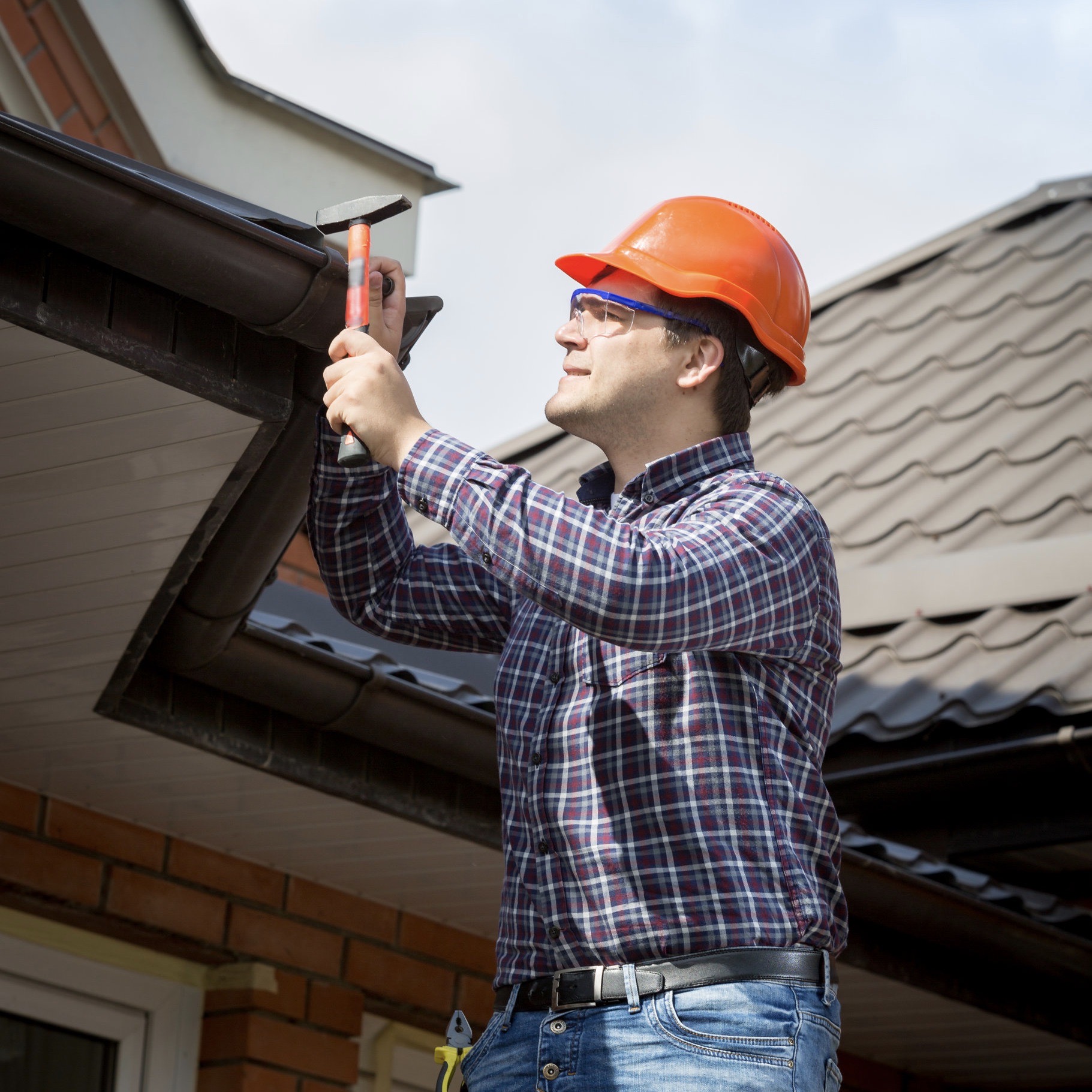 Insurance Claim Quick Reference Guide 
Introduction
This guide was written to help policyholders understand the claims process, and help policyholders better understand what options are available to them during this difficult time. You may be feeling overwhelmed dealing with insurance providers and roof repair in Carmel, IN. The goal of this guide is to help you better understand how this process typically plays out and what your options are. May this guide bring you a better understanding and hope through this trying time.
Call (317) 548-8445 to ask questions about your roof insurance claim in Carmel, IN, or any of our other roofing services!
Insurance Overview
In order to understand the claims process, we must first understand the basic premise of insurance.
You were sold an insurance policy by an agent. That policy is a contract between you and the insurance provider. In return for a premium, the insurance provider agrees to protect your financial interest and property from what is known as "perils".
A peril is defined as a cause of loss. Whatever caused damage to your property. There are several different types of perils. Some examples are wind, hail, fire, water, etc…
All policies have different coverages for perils, as well as exclusions. How your policy is written will determine what coverages you can claim.
Anything that is excluded from a policy will require you to essentially self-insure for whatever that exclusion entails.
For example, if your property has a "code ordinance" exclusion and your home sustains hail damage, if your roof is being replaced, any code-related upgrades are excluded and you would have to pay for them out of pocket. You agreed to perhaps pay a lower premium to take on that risk.
At the end of the day, how your policy is written will determine to what extent the policy will cover you.
There are several different types of policies. The difference between the policies is broken down into Actual Cost Value (ACV) and Replacement Cost Value (RCV) policies.
An ACV policy will only pay for what the actual value of the property is worth. An RCV policy will pay for what it costs to replace the property completely.
Filing a Roof Insurance Claim
The process to file a claim is very basic. You call the insurance carrier and inform them that your property sustained damage from a covered peril.
Typically the insurance carrier will then proceed to open a claim on your behalf. The main reason agents are discouraged from filing claims is because there may be negative financial repercussions for an agent after a certain number of claims are filed against their book of business.
That being said, it goes much smoother and quicker if the claim is filed directly with the carrier, and the agent is bypassed.
Adjusters
"Staff Adjuster" is a person that works directly for the insurance company, and other times they work for a firm or are an "Independent Adjuster".
No matter what type of adjuster comes to your property, they are there on behalf of the insurance company.
Their job is to inspect the damage and help the insurer determine what steps need to be taken to repair the damaged areas. In many states, adjusters are licensed.
Recently, insurance companies have chosen to send a third-party inspector to the property.
A third-party inspector is not an adjuster. They may do a video call with a remote adjuster, to try to determine damage and coverage, but a third-party inspector can not determine coverage, or speak on behalf of the insurer.
It is recommended that you request an actual adjuster to be on your property when you file a claim. 
Deductibles
When you purchase a policy, you will typically have a deductible that you have to pay first before insurance kicks in.
You can find the deductible for your policy by reviewing the Declarations Page.
It is common to have multiple deductibles depending on the type of claim that is filed.
For example, you may have a wind/hail deductible that applies to windstorms and hail storms. That deductible may be a percentage of the property value.
A 2% deductible would mean that if they value your property at $200,000 you would have a $4,000 deductible for windstorms and hail storms.
If the replacement cost for the roof is $12,000 and you have a replacement cost policy, you would be responsible for $4,000 of the claim – the carrier would pay the remaining $8,000.
RCV vs ACV
RCV (Replacement Cost Value) vs ACV (Actual Cost Value) is important to understand as you are going through this process.
The RCV is determined by what it costs to replace the damaged area using new products.
The ACV is what the damaged areas are worth today.
Roofing Example:
Let's assume you have a 25-year-old home with a 3 tab roof. 25 years is the life expectancy of a roof. If that roof is 10 years old, it still has 15 years of useful life or 60%.
If it will cost $10,000 to replace the damaged roof, you would get $6,000 for that roof.
If you have an RCV policy, once the roof is replaced, the insurance company would pay the additional $4,000.
If you have an ACV policy, you are responsible for the additional costs incurred.
Additional Costs Incurred
Incurred costs are important to understand. The initial estimate written by the provider rarely will include enough money to pay for the entire project.
The initial estimate is simply a starting point.
Repairing property is a complicated process, and not all damage can be seen because not all roof components are assessable with a simple visual inspection.
A qualified contractor most likely will have to bill for additional items to complete the repairs.
This practice is typically warranted.
Public Adjuster
A public adjuster is an adjuster that, instead of working for the insurance company, can work for any policyholder on behalf of the policyholder. They are licensed to review the policy, and they make sure everything that is covered is paid for.
They will represent the policyholders' interest and make sure that the policy coverages are being properly assigned and paid.
They are typically paid based on a percentage of the claim.
Appraisal Clause
If for any reason you feel that the insurance company is acting in a way that is unjust throughout the claims process, in most policies you have the option to invoke what is known as "Appraisal".
You, as the policyholder, must invoke the appraisal.
The appraisal process demands that 3 parties investigate the claim and determine damages and cost to repair.
The policyholder must find a willing and competent third party to represent their interests. This party must not have a fiduciary interest in the claim, but rather be completely independent of the outcome of the claim.
The insurance company must select their own individual as well using the same criteria.
The two independently select a third party known as an "umpire".
In the case where the two independent appraisers can agree to the cost of the repair, the appraisal is complete and the award is set.
In the case where they cannot agree, the umpire must select one or the other's estimate.
Two out of three must agree to make the award binding.
Both Parties are responsible for the cost of their appraisers and the umpire if incurred is split.
Conclusion
We hope that this little guide can help answer some of your questions and give you a better understanding of the roof insurance claims process in Carmel, IN. Please do your research and understand it is OK to ask questions.
Call us at (317) 548-8445 to learn more about the roof insurance claims process and other residential roofing solutions!