Residential Roofing Company in Noblesville, IN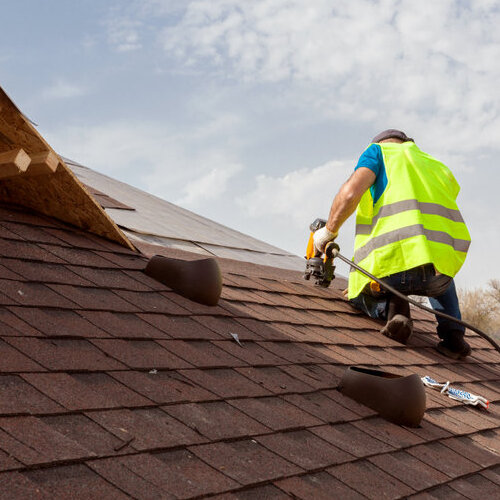 Premium Roofing Solutions
Element Roofing offers the best roofing services at fantastic cost for residential and commercial properties in Noblesville, IN. With a roofing contractor team of professional roofers who have experience working on every type of home and commercial building, we will get to you quickly and handle any repair like storm damage repair, leak repair, and shingle replacement. We also can design a custom new roof installation when you are building a new home or upgrading your aging roof. As a local business, we will do what it takes to get you the roofing results you deserve at a good price.
Contact us today at (317) 548-8445 to learn more about any of our roofing services and schedule the next available appointment with one of our roofing experts!
Superior Roofing Contractor
We use the latest in roofing technology to tackle any repair or resolve any issue you are having with your home's or business' roof.We use the latest in roofing technology to tackle any repairs or fix any issues you are having with your commercial or residential roof. Homeowners and businesses in the area rely on Element Roofing for the best results at affordable prices, and that's what we do!  Our team will manage repairs on homes with asphalt roofing, metal roofing, and any other type of roof to give you peace of mind that your roof is built to last. We can get to you quickly after any kind of storm damage, and we offer 24/7 emergency roof repairs to get you the support you need when you need it the most. 
Our clients in Noblesville, IN turn to us to keep their roofs in top condition and lower any maintenance costs long-term.  If you need repairs in the middle of the night after you discover something leaking or you want to discuss different choices for an upcoming roof installation, we have the most options at the best prices. 
Find out why so often property owners in the area choose us as their roofing contractor by calling (317) 548-8445 and make an appointment for roof installation or repairs!